Hey y'all, let's party!
I'm so glad you joined us for this week's Friday Favorites Linky Party! You can find just about any kind of craft, home decor, and recipe idea that you could desire right here. We have bloggers from all over the world sharing wonderful ideas and inspiration. If you're a blogger- jump on in! Your post will be shared across 10 different sites- a great way to be seen.
My feature for this week is Decorating a Tiered Tray for Summer by Welsh Design Studio. These trays are so versatile and add a great design element to your space. With a little imagination- you can have a great tool for storage as well as adding some flare to your room.
Please support and follow our lovely blog party hostesses:
Jerri at Simply Sweet Home – Twitter | FB | G+ | Pin | Inst
Christine at Light and Savvy – Twitter | FB | G+ | Pin | Inst
Maisy at Becoming Alice – FB | G+ | Pin
Sheree at Stage Presents – Twitter | FB | Pin | Inst | Inst
Lisa at Condo Blues – Twitter | FB | G+ | Pin | Inst
Amy at A Day of Small Things – Pin
Penny at Penny's Passion – Twitter | FB | G+ | Pin | Inst
Kelly at Under a Texas Sky – Twitter | FB | G+ | Pin | Inst | BL
If you are featured this week, be sure and grab a featured button for your blog!
You can show your love for this week's favorites by going over and commenting on the posts and by pinning or sharing!
And if you love all of this week's favorites, please pin, share, and invite your friends to this week's linky party!
Jerri at Simply Sweet Home chose
Earl Grey's Blueberry and Almond Polenta Cake from Claire Justine Over 40 Lifestyle Blog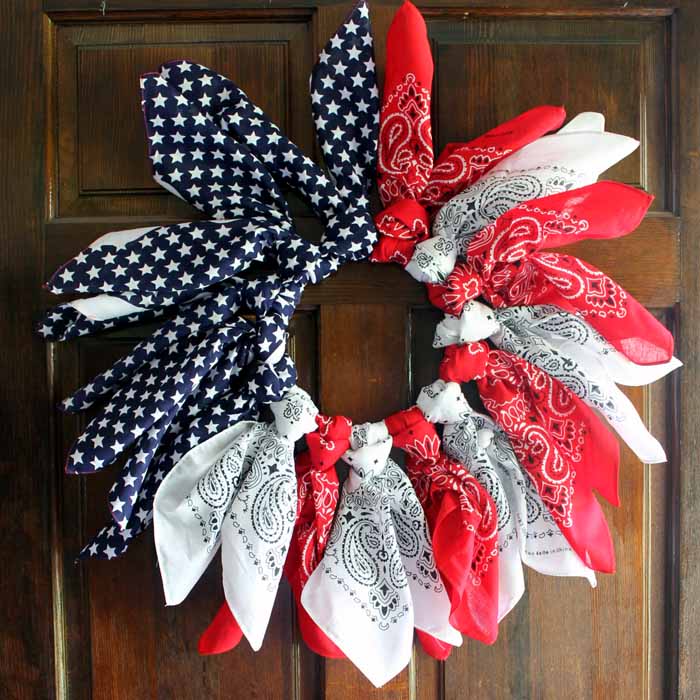 Amy at A Day of Small Things and Sheree at Stage Presents chose
Bandana Patriotic Wreath from Country Chic Cottage
Maisy at Becoming Alice chose
Easy Blackberry Jam With Chia from Comfort Spring Station
Thanks so much for partying with us this week! Please add your links below.
All family friendly posts are welcome, including recipes, crafts, decor, household tips, and more!
And please support your fellow party goers by visiting other posts linked up to the party!
(Visited 227 times, 1 visits today)