Let's create something beautiful.
It's been a very stressful time for so many people under our Texas sky this past week. While I am about 4 hours from Houston, it still felt close to home. A couple of things stand out to me as I've watched the awful aftermath of Harvey. One: awful things can happen to anyone; anywhere. It doesn't mean that God doesn't love you or that you've done something in your life to deserve this bad thing. We just have to realize that bad things just sometimes happen to us. Two: people are AMAZING. If it weren't for the bravery and kindness of ordinary people; neighbors, some many more lives would have been lost. There was not one request made, that a citizen didn't try to accomplish. A 15-year-old boy rescued a family of six plus their pets, by using his kayak to get them out. One at a time, he just did it. And you know what else? It didn't make one difference to those rescuers if they were black, white, Hispanic, or otherwise- and I mean both the rescuers and the rescued. We were all just human beings. And THAT my friends, is really not just what Texas is, but what America is. When the angry voices are getting you down, please remember that.
Now, onto some fun. My feature pick for this week is Cotton Wreath Made from Cotton Garland from Vintage, Paint and more. I absolutely love the black an white combination of this design. Sometimes you just need to use a little imagination and you can take materials you have on hand, and make something wonderful!
Please support and follow our lovely blog party hostesses:
Jerri at Simply Sweet Home – Twitter | FB | G+ | Pin | Inst
Maisy at Becoming Alice – FB | G+ | Pin
Sheree at Stage Presents – Twitter | FB | Pin | Inst | Inst
Lisa at Condo Blues – Twitter | FB | G+ | Pin | Inst
Amy at A Day of Small Things – Pin
Penny at Penny's Passion – Twitter | FB | G+ | Pin | Inst
Kelly at Under a Texas Sky – Twitter | FB | G+ | Pin | Inst | BL
If you are featured this week, be sure and grab a featured button for your blog!
You can show your love for this week's favorites by going over and commenting on the posts and by pinning or sharing!
And if you love all of this week's favorites, please pin, share, and invite your friends to this week's linky party!
Jerri at Simply Sweet Home chose
Banana Oat Bread Cookies from Brooklyn Farm Girl
Maisy at Becoming Alice chose
Handmade Animal Planter from Resin Crafts Blog
Kelly at Under a Texas Sky chose
Amy at A Day of Small Things chose
Hot Apple Cider Doughnuts from Gluesticks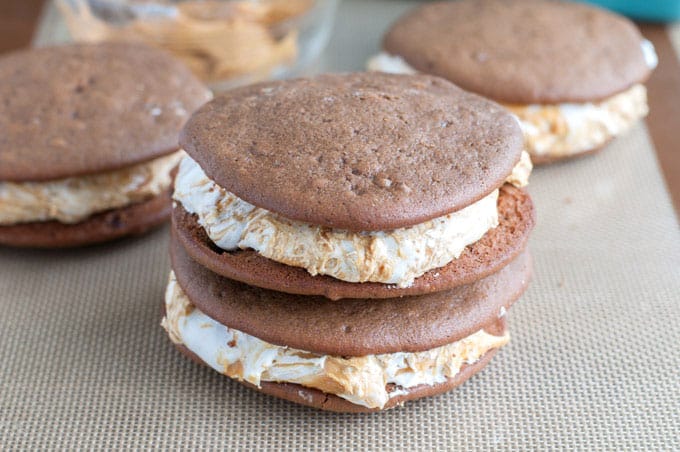 Thanks so much for partying with us this week! Please add your links below.
All family friendly posts are welcome, including recipes, crafts, decor, household tips, and more!
And please support your fellow party goers by visiting other posts linked up to the party!
(Visited 532 times, 1 visits today)