Happy Friday, y'all! I'm super excited about the weekend and upcoming week. My in-laws are coming for a visit along with my youngest and her family. Yes, I said in-laws and excited in the same paragraph. I don't know about your relationship with yours, but I really love mine and don't get to see them nearly enough. My mother-in-law has been wanting to see our Texas Yellow Rose since we moved in and I can't wait to get her out to the studio and paint some stuff.
I hope your next days are filled with as much love and laughter as mine are sure to be.
Speaking of painting stuff. I finished another piece this week that I'm so proud of. This 1920s dressing table is just beautiful; not just the treatment I used, but the dressing table itself. I wish I had room for it. Alas I don't so it is on the market.
Feature Pick
My feature pick for this week is great idea for your outdoor living space. Check out these DIY Wood Lanterns from Kippi at Home. They are not difficult to make, but just imagine the impact they could have on your outdoor entertaining area. I also adore the trellis and am hoping maybe The Mean Man could whip one up to increase our backyard privacy. These are both great inexpensive and easy projects!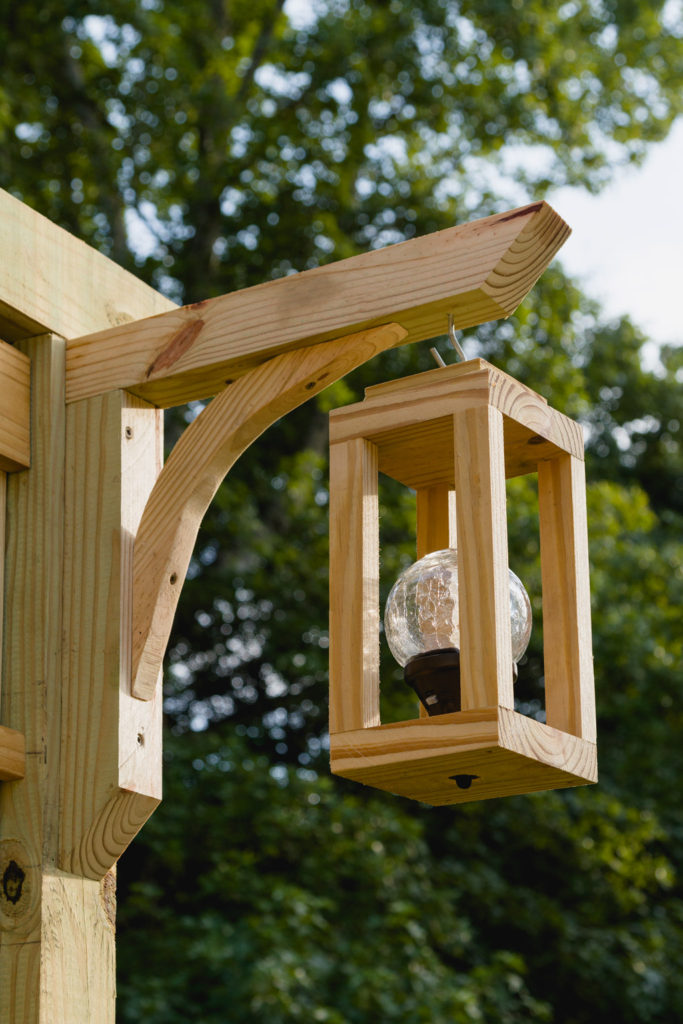 Please support and follow our lovely blog party hostesses:
Jerri at Simply Sweet Home – Twitter | FB | G+ | Pin | Inst
Lisa at Condo Blues – Twitter | FB | G+ | Pin | Inst
Amy at A Day of Small Things – Pin
Penny at Penny's Passion – Twitter | FB | G+ | Pin | Inst
Kelly at Under a Texas Sky – Twitter | FB | G+ | Pin | Inst | BL
Jennifer at Busy Being Jennifer – Twitter | FB | Pin | Inst
If you are featured this week, be sure and grab a featured button for your blog!
You can show your love for this week's favorites by going over and commenting on the posts and by pinning or sharing!
And if you love all of this week's favorites, please pin, share, and invite your friends to this week's linky party!
Jerri at Simply Sweet Home chose
Instant Pot Hot Wings with Secret Step from The Short Order Cook
Lisa from Condo Blues chose
DIY Easy Barrel Train from Tee Diddley Dee
Penny at Penny's Passion chose
Air Fryer Cinnamon Churro Bites with Caramel Sauce from Fluster Buster

Amy at A Day of Small Things chose
Patriotic Layer Cake from Mama Of Many Blessings
Jennifer at Busy Being Jennifer chose
How To Make Diy Plant Shelves Using Wood Slices from Pillar Box Blue
Thanks so much for partying with us this week! Please add your links below.
All family friendly posts are welcome, including recipes, crafts, decor, household tips, and more!
And please support your fellow party goers by visiting other posts linked up to the party!
(Visited 710 times, 1 visits today)