It's Time to Try that Pin!
If you're like me, you pin about a bajillion things to Pinterest, and you try about 5 of them. It's time to take that inspiration and GO FOR IT!
Welcome to the first 2018 monthly Pinterest Challenge Blog Hop, hosted by My Pinterventures. The purpose of this Pinterest Challenge is to motivate all the participants of this hop (and you too) to not just pin, but to make it happen! So this month, I made Cheeseburger Soup from The Recipe Critic. I used Italian sausage instead of hamburger meat when I made it and I also increased the measurements a tad (so there is enough for a couple days). I had The Mean Man help with dicing the potatoes. I wanted a to add an extra cup and he was happy to chop them for me. He thought, however, that the top of the measuring cup equaled two cups… umm… yeah, the "two cup" mark was much lower in the cup. So I had a LOT more than 4 cups of potatoes. It all worked out and was DELICIOUS!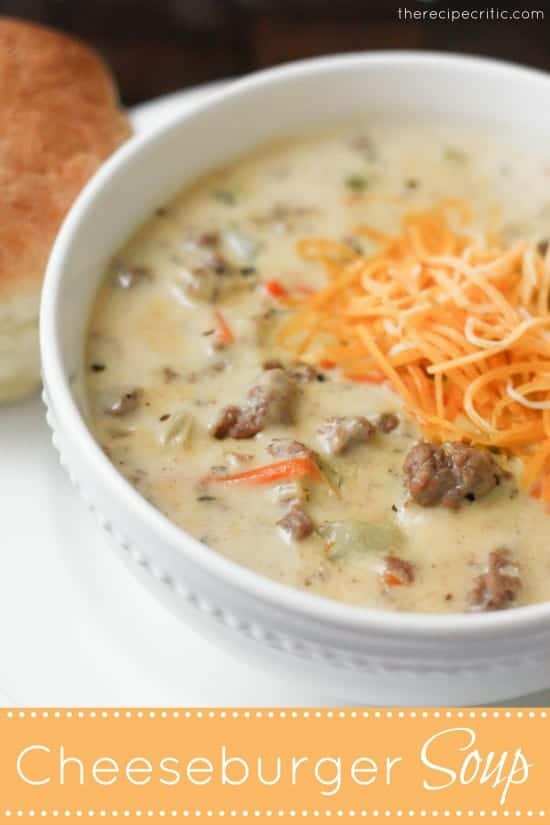 Mine is nowhere near as beautiful as hers, but man, oh man! It sure was tasty!
Now let's see what other things Pinterest inspired! Head over and visit the other hosts to see what they crafted, cooked, built, or tried!
Erlene – My Pinterventures • Shirley – Intelligent Domestications
Michelle – Our Crafty Mom • Molly – Just a Little Creativity
Marie – DIY Adulation • Jenny – Cookies Coffee and Crafts
Joanne – Our Unschooling Journey • Emily – Domestic Deadline
Roseann – This Autoimmune Life • Trisha – Blowing Away Out West
Sam – Raggedy Bits • Lynne – My Family Thyme • Beverly – Across the Blvd.
Debra – Shoppe No. 5 • Lauren – Mom Home Guide • Emily – Domestic Deadline
Heather – Glitter on a Dime • Gwen – Geez, Gwen! • Kristie – Teadoodles
Kelly – Under A Texas Sky • Candice – Fearlessly Creative Mammas
Chelc – Inside the Fox Den • Megan – C'mon Get Crafty
(Visited 286 times, 1 visits today)