It's Friday- and that means PARTY!
Hey y'all- we've made it right back to Friday and time to check out the new and awesome posts from some of the best bloggers in the country.
Let me tell you how much I need a distraction, y'all. So this week has been a little different. Y'all know we moved to a really, really small town. Small towns are a blessing and a curse. The blessings include a wonderfully slower pace than the city. It's front porches and sweet tea. But, it's also everybody knows everybody else's business, and being a newcomer has it's challenges.
This week, apparently one of my neighbors got turned into the city for violations on their yard and swimming pool. The yard is has tall unmowed grass and the pool is apparently it's own ecosystem. Guess who that neighbor was sure turned them into the City Hall?? Yep- The Mean Man and me. Guess who minds their own freaking business and has enough to worry about with making their own house inhabitable without worrying about what their neighbors have going on?? Yep- still US. When another neighbor (I'm not kidding here) told us how this was being talked about around town, I promptly took my happy hiney right down the street to set the record straight with the offending neighbor.
She was very apologetic and told me she just figured we could see her backyard from our 3rd story window (I didn't even know there was a window on that side of the house), and her yard has looked like that for years and nobody has ever said anything about it before, so, she thought it must have been us. After assuring her that we had much bigger fish to fry that looking for code violations, she seemed satisfied that we weren't the culprits.
Seriously? It wouldn't have been so bad if we hadn't been the subject of a LOT of gossip in this town (which I won't bore you with). It just made for a rather trying week, so I'm so looking forward to getting this party started… let's do it shall we?
My Feature for this Week
My feature pick for this week is (after my week, not surprisingly) Pineapple Vodka Limeade from Home Cooking Memories. This little beverage sounds so refreshing and delicious- it could replace that sweet tea you drink while doing your front porch sitting!
Please support and follow our lovely blog party hostesses:
Jerri at Simply Sweet Home – Twitter | FB | G+ | Pin | Inst
Maisy at Becoming Alice – FB | G+ | Pin
Sheree at Stage Presents – Twitter | FB | Pin | Inst | Inst
Lisa at Condo Blues – Twitter | FB | G+ | Pin | Inst
Amy at A Day of Small Things – Pin
Penny at Penny's Passion – Twitter | FB | G+ | Pin | Inst
Kelly at Under a Texas Sky – Twitter | FB | G+ | Pin | Inst | BL
If you are featured this week, be sure and grab a featured button for your blog!
You can show your love for this week's favorites by going over and commenting on the posts and by pinning or sharing!
And if you love all of this week's favorites, please pin, share, and invite your friends to this week's linky party!
Love blogging? Want to visit new blogs and feature fun ideas on your blog? Got a few minutes each week? Then please sign up to be linky party hostess! Just fill out the form below!
Jerri at Simply Sweet Home chose
Caramel Cheesecake Bars with Chocolate Chip Cookie Crust from The Kittchen
Maisy at Becoming Alice chose
Mango & Passion Fruit Jam from Claire Justine
Amy at A Day of Small Things
Easy Italian ice from Mrs. Kringle's kitchen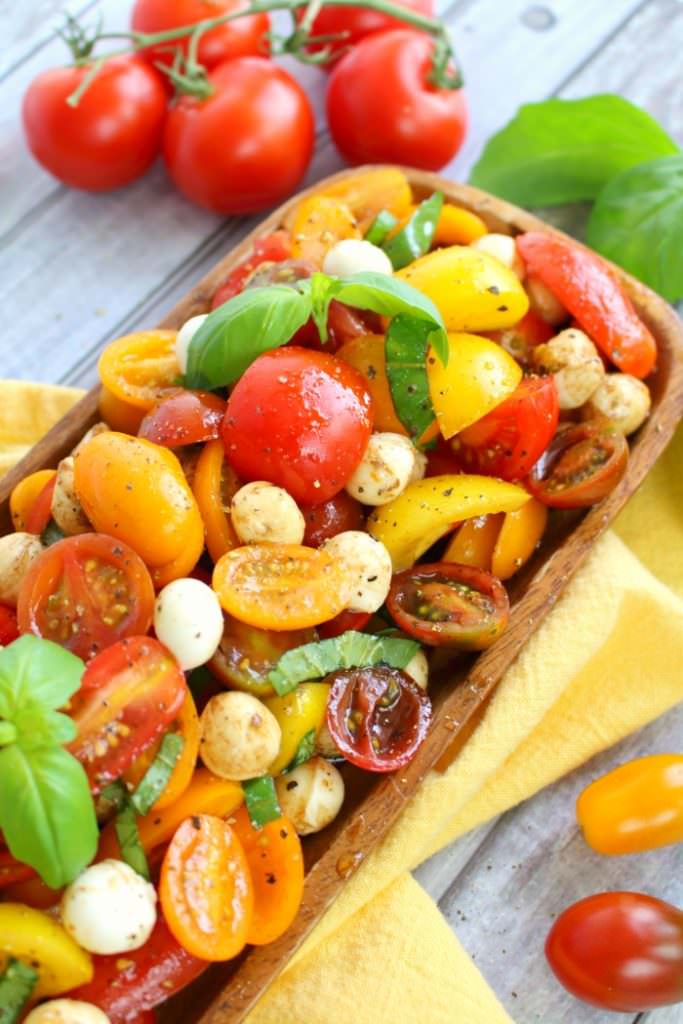 Thanks so much for partying with us this week! Please add your links below.
All family friendly posts are welcome, including recipes, crafts, decor, household tips, and more!
And please support your fellow party goers by visiting other posts linked up to the party!
(Visited 235 times, 1 visits today)