How can it be Friday again?!
Good gravy, how can it not only be Friday again, BUT Memorial Day weekend as well? We're heading into the halfway point for 2018. It's seems like it was just January and The Mean Man and I had just found our house in Hubbard. We're still living in utter chaos, BUT I'm planning on an update post tomorrow since my cabinet installation is continuing today.
It's Memorial Day weekend as I mentioned. This is a BIG DEAL in our little town. There are city wide garage sales, a rodeo, parade, craft fair, and a remembrance ceremony at the local cemetery. Houses are bedecked in their patriotic best as we remember those who gave the ultimate sacrifice for our freedom. We honor all who served, but especially all those who gave their lives for us. God truly has shed His grace on us.
Now let's get to this party so we can find some great recipes for your Memorial Day gathering! My feature pick for this week is Raspberry Coconut Pops from From Play Dates to Parties.frozen treat recipes The Mean Man has tried a couple of that turned out delicious. I think I'll need to add this refreshing pop to the mix! Have fun while you find what's new and wonderful that our bloggers are sharing this week.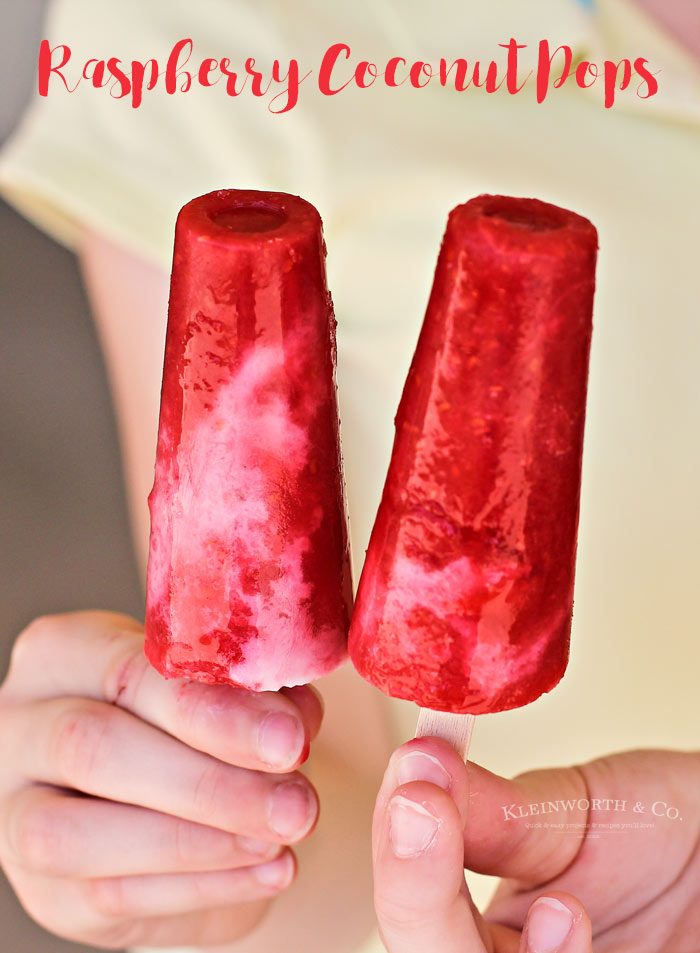 Please support and follow our lovely blog party hostesses:
Jerri at Simply Sweet Home – Twitter | FB | G+ | Pin | Inst
Maisy at Becoming Alice – FB | G+ | Pin
Sheree at Stage Presents – Twitter | FB | Pin | Inst | Inst
Lisa at Condo Blues – Twitter | FB | G+ | Pin | Inst
Amy at A Day of Small Things – Pin
Penny at Penny's Passion – Twitter | FB | G+ | Pin | Inst
Kelly at Under a Texas Sky – Twitter | FB | G+ | Pin | Inst | BL
If you are featured this week, be sure and grab a featured button for your blog!
You can show your love for this week's favorites by going over and commenting on the posts and by pinning or sharing!
And if you love all of this week's favorites, please pin, share, and invite your friends to this week's linky party!
Jerri at Simply Sweet Home chose
Stenciled Black Bird Coffee Table from The Interior Frugalista

Amy at A Day of Small Things chose
A Farm Kitchen Reveal from The Country Chic Cottage
Maisy at Becoming Alice chose
Vegetable Recipes For Kids from Embellishmints
Penny at Penny's Passion chose
Summer Pasta Salad from 5 Minutes for Mom
Thanks so much for partying with us this week! Please add your links below.
All family friendly posts are welcome, including recipes, crafts, decor, household tips, and more!
And please support your fellow party goers by visiting other posts linked up to the party!
(Visited 309 times, 1 visits today)