You ever have one of those weeks; you know the weeks where you just step back and think, "Man, I'm just tired."? This past week was one of those for me. It was more than The Mean Man being out of state for a few days and me not sleeping. It was just one of those weeks where I felt a little bit like I was drowning. I'm still waiting for my master bedroom to be painted. I look around at everything else that needs doing and it's pretty depressing.
It's not just that things need to be done- it's more that I can't do them. So I spend endless days doing little projects, painting furniture that has nowhere to be placed so it just gets added to all the other displaced pieces. I make some cute wall decor that has no walls that can be used to hang them. Oh and I clean and dust a house that is perpetually covered in a layer of construction type debris. In other words… I NEEDED THIS PARTY THIS WEEK!! (and your prayers).
My Feature Pick
My feature pick for this week is Image Transfer on Duncan Phyfe Style Coffee Table from The Interior Frugalista. This transformed table is just a work of art. I've recently become a distributor for these awesome image transfers and was so excited to see one used this beautifully. She took the transfer and cut it to reorient its direction for the table she did. Genius! It's just such a lovely romantic piece. Her instructions are really easy to follow as well. Check out all of our feature picks below.
Please support and follow our lovely blog party hostesses:
Jerri at Simply Sweet Home – Twitter | FB | G+ | Pin | Inst
Lisa at Condo Blues – Twitter | FB | G+ | Pin | Inst
Amy at A Day of Small Things – Pin
Penny at Penny's Passion – Twitter | FB | G+ | Pin | Inst
Kelly at Under a Texas Sky – Twitter | FB | G+ | Pin | Inst | BL
Lauren at All About That Mommy Life – Pin | Inst
Jennifer at Busy Being Jennifer – Twitter | FB | Pin | Inst
|
If you are featured this week, be sure and grab a featured button for your blog!
You can show your love for this week's favorites by going over and commenting on the posts and by pinning or sharing!
And if you love all of this week's favorites, please pin, share, and invite your friends to this week's linky party!
Jerri at Simply Sweet Home chose
Witch's Broom Treat Bags from The Organized Dream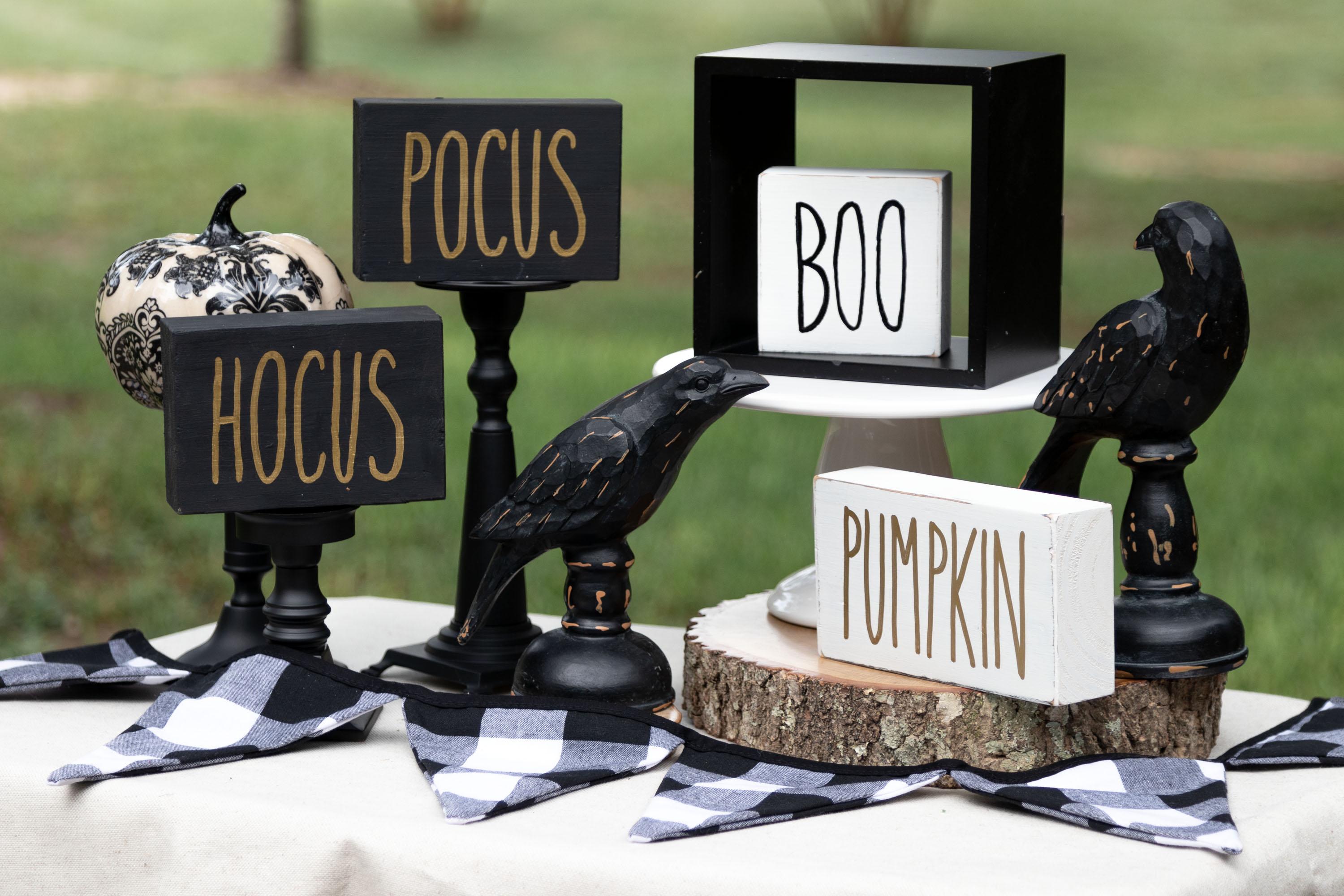 Penny at Penny's Passion and Jennifer at Busy Being Jennifer chose
Rea Dunn Inspired Signs from Kippi At Home

Amy at A Day of Small Things chose
60 Fall Recipes from Mama Of Many Blessings
Lisa at Condo Blues chose
Easy DIY End table – West Elm Inspired from Anika's DIY Life
Thanks so much for partying with us this week! Please add your links below.
All family friendly posts are welcome, including recipes, crafts, decor, household tips, and more!
And please support your fellow party goers by visiting other posts linked up to the party!
(Visited 300 times, 1 visits today)